Never Forget Birthdays!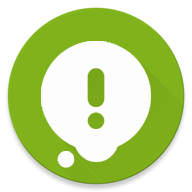 n'4get Reminder is an Android notification tool that helps keep important tasks in mind. Use it as a shopping reminder, alarm for important deadlines, call reminder, birthday list, and much more. It's easy to use, and you can try it for free.
Features include notifications with 30+ color icons, sound, vibration and LED, interval reminders, snooze, birthday import from contacts, custom vibration pattern, holo design with 2 themes, homescreen and lockscreen widgets, and much more.
Download the App for your Android phone or tablet from the Google Play Store, or Amazon's AppStore. 
A visual example of what the app might look like on your device can be found at screenshots. Keep in mind, that there is a zoo of Android devices out there, that all come with different specifications. n'4get Reminder on yours will propably look a little different. 
The latest changes and additions to the app are listed on the Changelog. 
Please let us know what you like or dislike about n'4get Reminder. We are constatly trying to improve the app. Many features of the app that are in place today were suggestions by users. Contact us through the contact form. 
Spread the word! If you like n'4get Reminder share the app with your friends and colleagues on your favorite social network.